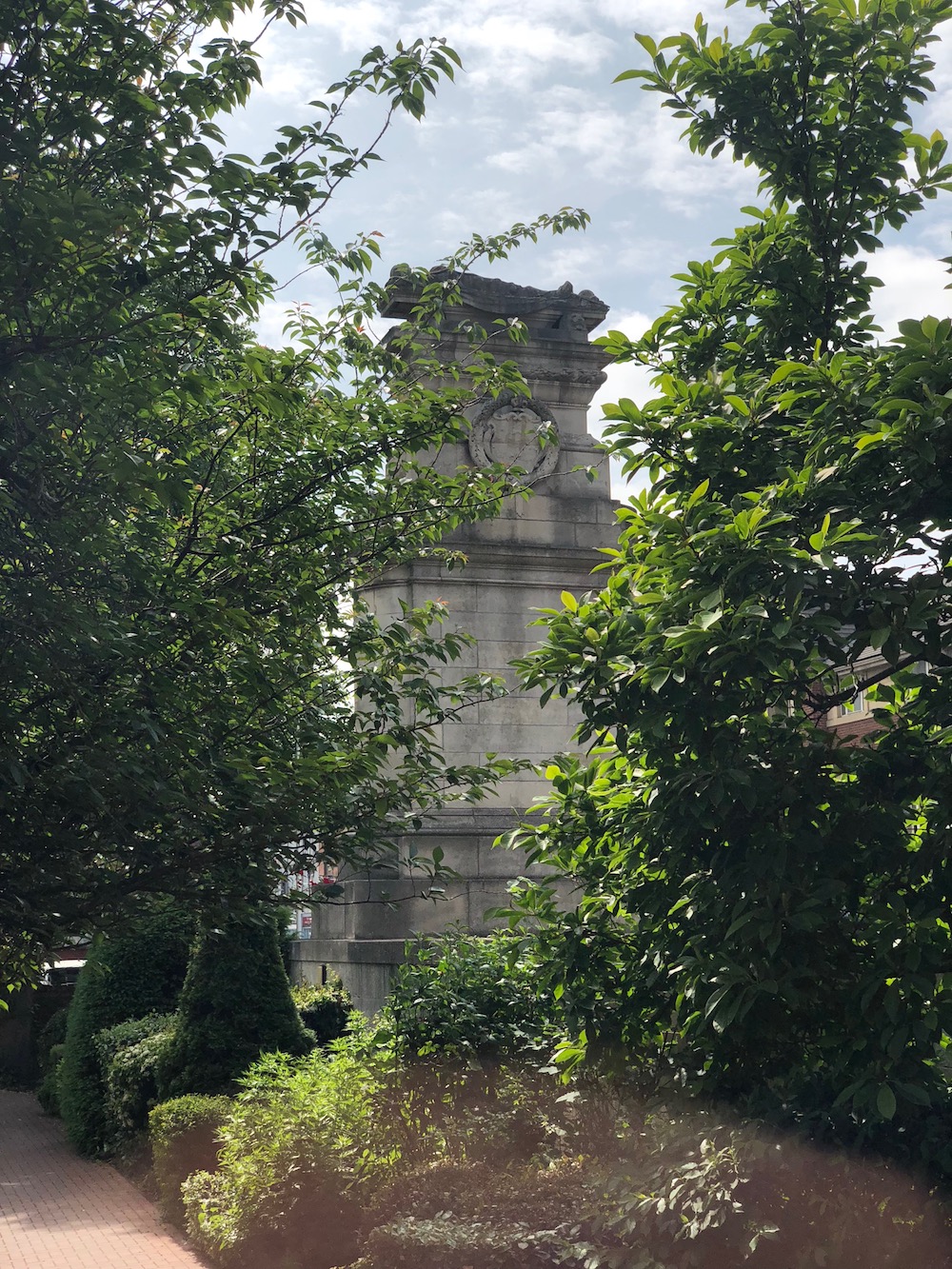 The Midland Railway Company War Memorial, designed by Sir Edwin Lutyens, viewed from the peaceful grounds of Derby's Midland Hotel on a summer's day.
Lest We Forget.
This page contains a photograph of each page of the pamphlet produced by the Midland Railway to mark the unveiling of the Company War Memorial at Derby. You can view the full page by clicking on a thumbnail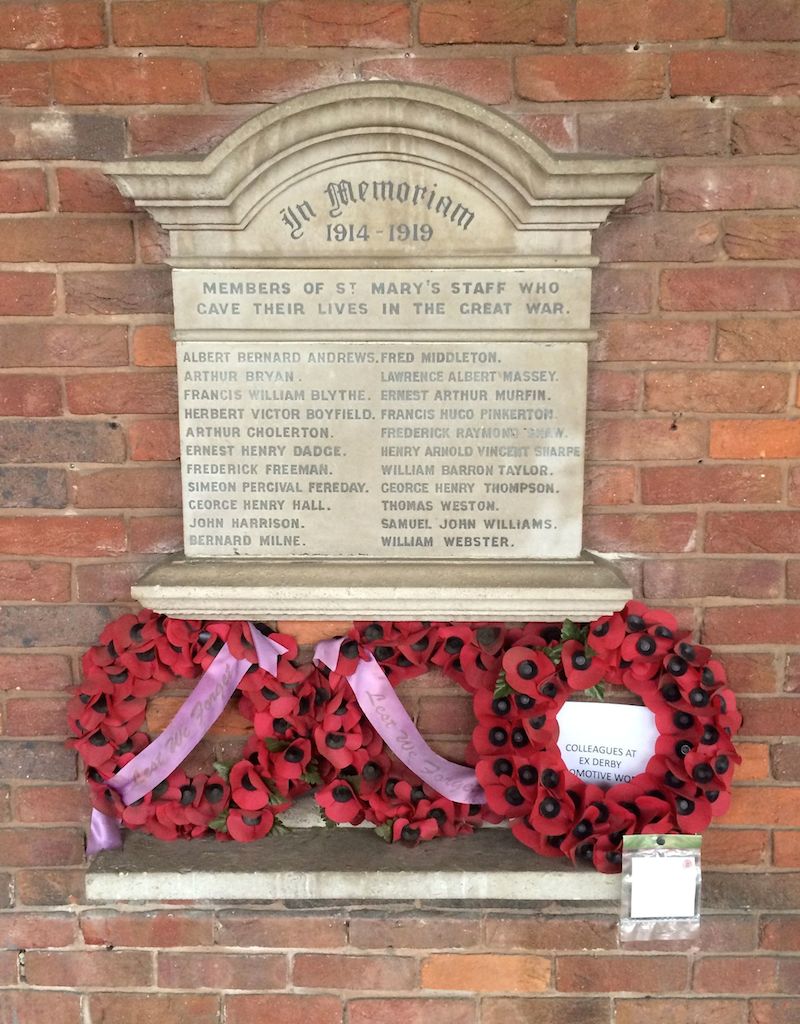 A detailed record of all war memorials in Derbyshire is maintained by Roy Branson and his team of volunteers at:-
www.derbyshirewarmemorials.com.