The

Study Centre
is a partnership between
The Midland Railway Society
(incorporating The Roy F Burrows Collection)
and
Derby Museums
Part of the Museum of Making at Derby Silk Mill, itself a World Heritage Site, the Midland Railway Study Centre is the largest publicly accessible collection of primary research material and ephemera relating to the Midland Railway, its constituent companies and its enduring legacy on social history.
Please note that the Midland Railway Society web site (www.midlandrailwaysociety.org.uk) is currently "frozen" following the sad and unexpected death of our Webmaster, Ashley Sanders.
THE STUDY CENTRE IS OPEN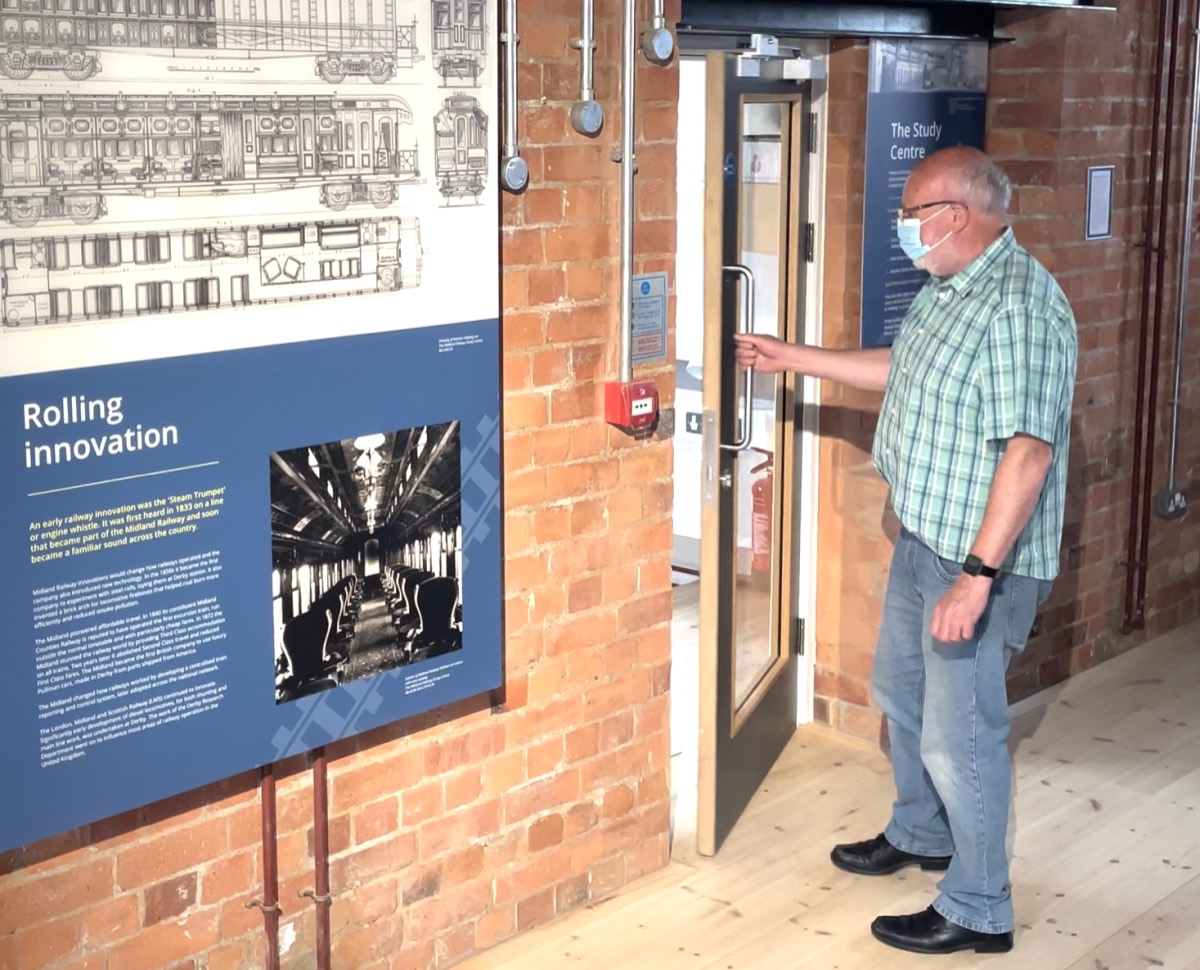 The Museum of Making opened to the public on Friday, 21st May. Consequently we are delighted to be able to take bookings for the Midland Railway Study Centre and you can read more here. If you have been waiting for the Study Centre to re-open, now is the time to get in touch and book your slot. Opportunities will be limited in the short term as pandemic restrictions mean we have not yet been able to train many of our volunteers. Therefore it is important that you don't delay making contact so we can discuss availability.
For a sneak-peek at the new Study Centre please have a look at our updates page
If you have been holding back any enquiries in anticipation of our reopening, now is the time to get in touch.
Our Resources page, which outlines all the ways you can use this site for your own independent research, is still available as well.
Midland Railway Society Members
Please log in to the Members' Area to read about volunteering opportunities. Your Society needs YOU!

This site will help you find details about the Study Centre's collections and how to access them. With an expanding range of on-line resources, it also provides a pathway for finding information relating to the Midland Railway, its activities and its people.
Please have a look around the site and if you think we can help, do get in touch. We hope to see you at the Study Centre as soon as circumstances permit.
The Silk Mill — starting to look its best once again
You may be interested to know that the gothic script "Midland Railway" used in the titles above is derived from a drawing office stencil held in the MRSC collection. It is Item Number: 77-11873 if you want to have a look at the original.
Spirits of the Midland Railway
A special video presentation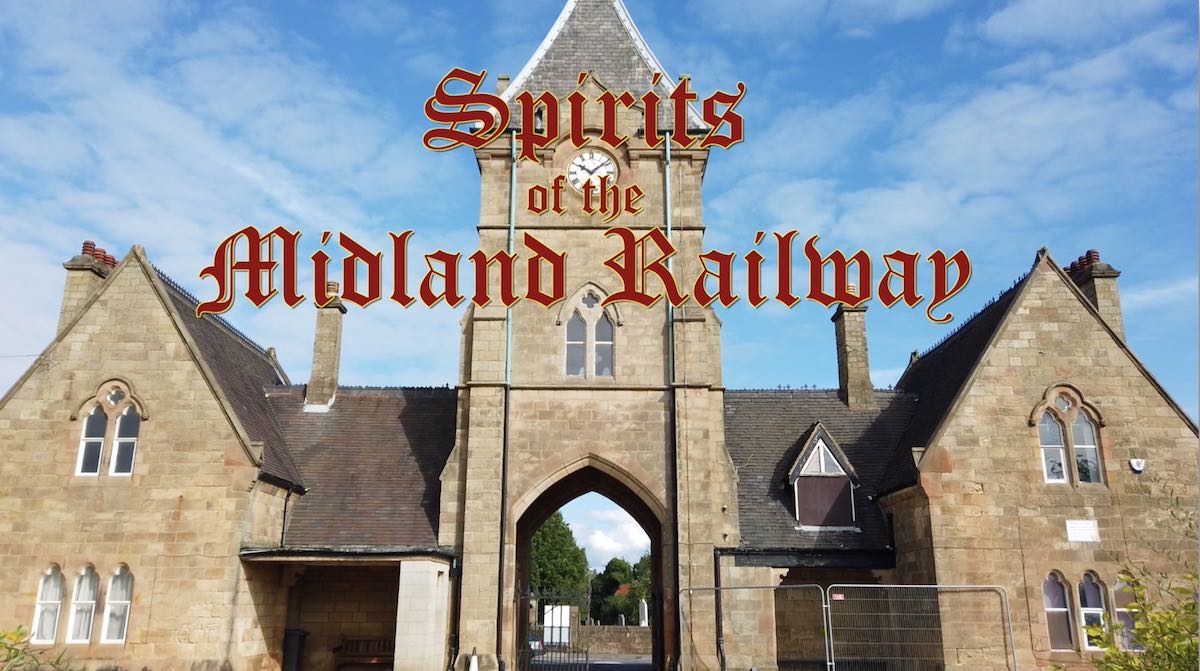 One of the incalculable ways in which 2020 has been, shall we say, 'unusual', is that the Midland Railway Society was forced to hold its Annual General Meeting in October, using the novel medium of video conferencing software. In lieu of the traditional presidential address, a specially produced video was premiered to those members "in attendance".
The video was titled Spirits of the Midland Railway and features a selection of Midland Railway staff who are buried in Derby's Nottingham Road Cemetery. It runs for a little under 25 minutes and visitors to this web site are most welcome to view it on Youtube if you wish.

Classic Edwardian micro-management...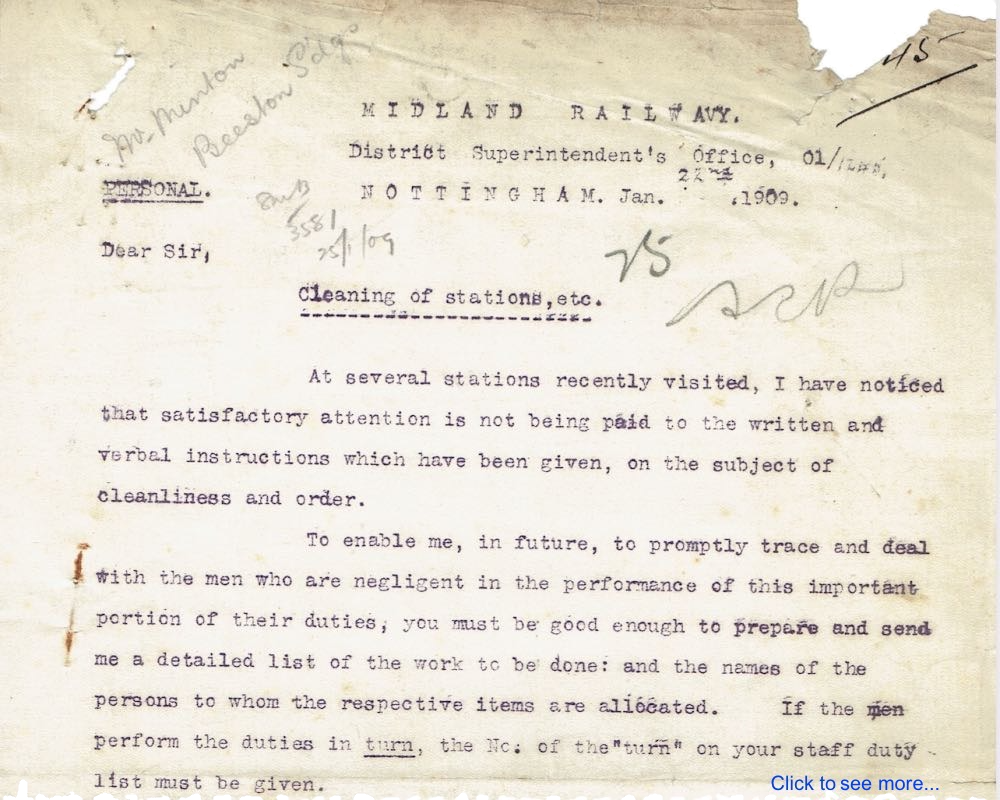 "Too much care cannot be given to the removal of dust, and no unnecessary almanacks, bills, or papers (which only harbour dust), must be kept in the offices & rooms at your station."
This circular letter dated 22 January 1909 is from the District Superintendent at Nottingham, Mr. S.M.Bramley, regarding the cleaning of stations etc., drawing attention to the need for improvement and specifying measures which must be taken to improve standards. Or else! Well worth a read...".
Official Postcards of the Midland Railway
The Midland Railway Society is delighted to publish as a free download a booklet titled The Official Postcards of the Midland Railway .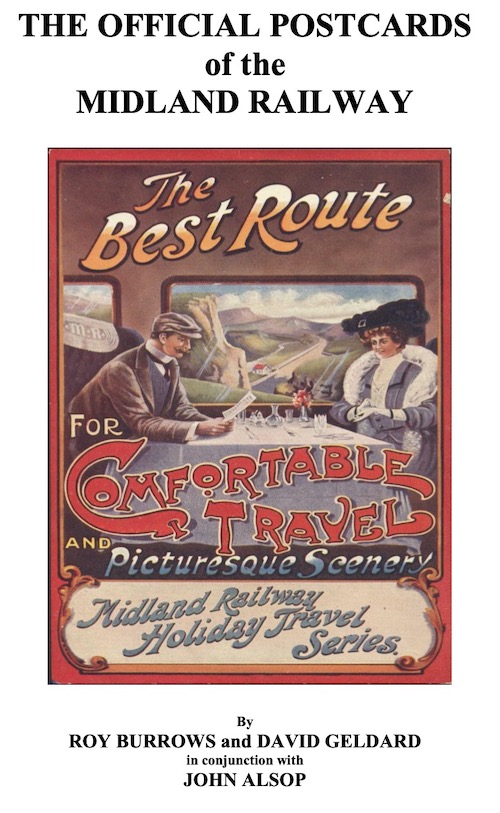 This 40 page, well illustrated, work traces the general history of the postcard and moves on to follow the evolution of Midland official cards from 1896 through to the grouping. It deals in detail with the early map cards, the very attractive sets of cards featuring views in Midland territory, cards promoting the company's new steamer services from Heysham and those featuring the company's hotels. A section is dedicated to the tricky subject of overprints on card backs to make them suitable for correspondence from the various departments of the Midland Railway.
To find out more and download a copy, please visit this page.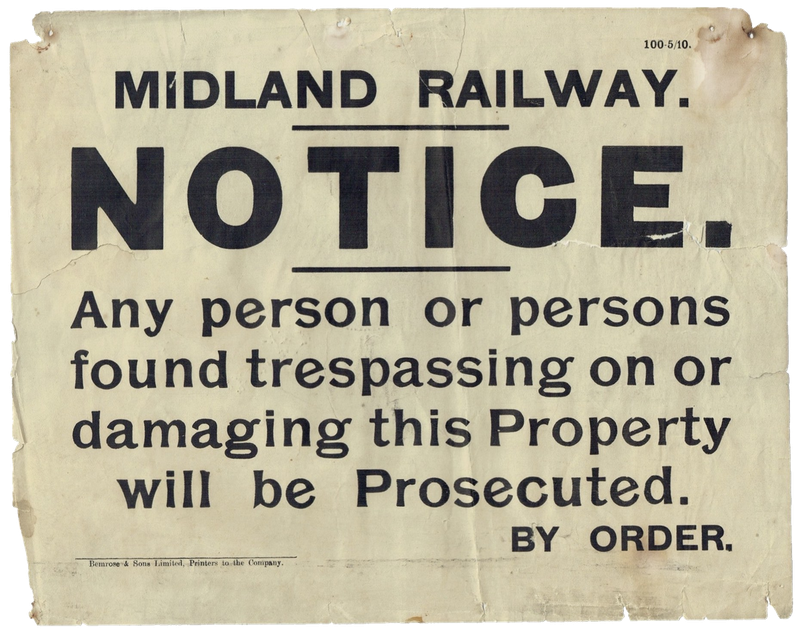 A quick little addition to the site; extracted from Appendix No. 20 of 1899 - a list of Up and Down lines of the Midland Railway.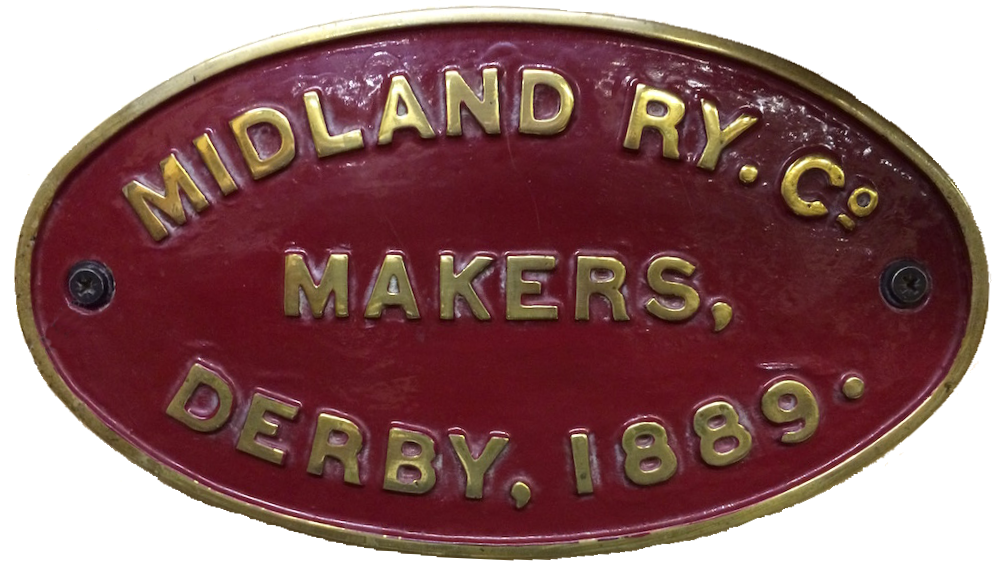 Our Catalogue
The on-line catalogue currently contains 59,847 entries, with more & more gaining thumbnail illustrations. Meanwhile the number of links to high resolution downloads has passed the 1,275 mark — and continues to grow.
There are also a wide range of downloadable resources
which you can access from this web site at any time
During our sojourn at the Temporary Site to allow the builders to do their work at the Silk Mill, access to our physical collection is unavoidably reduced. We have therefore detailed the many and varied downloadable resources which allow you to research Midland Railway history without the need to actually visit us. These can all be accessed on our...
There you will find pointers to the various corners of this site which will help you find your subject of interest.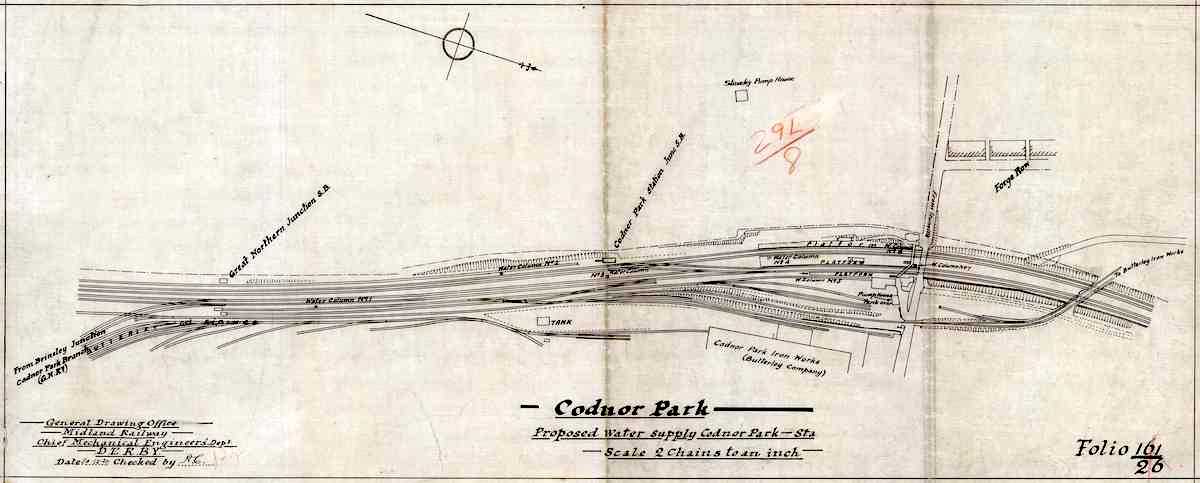 To see which parts of the country were served by the Midland Railway, please click this thumbnail to view a system map from 1914.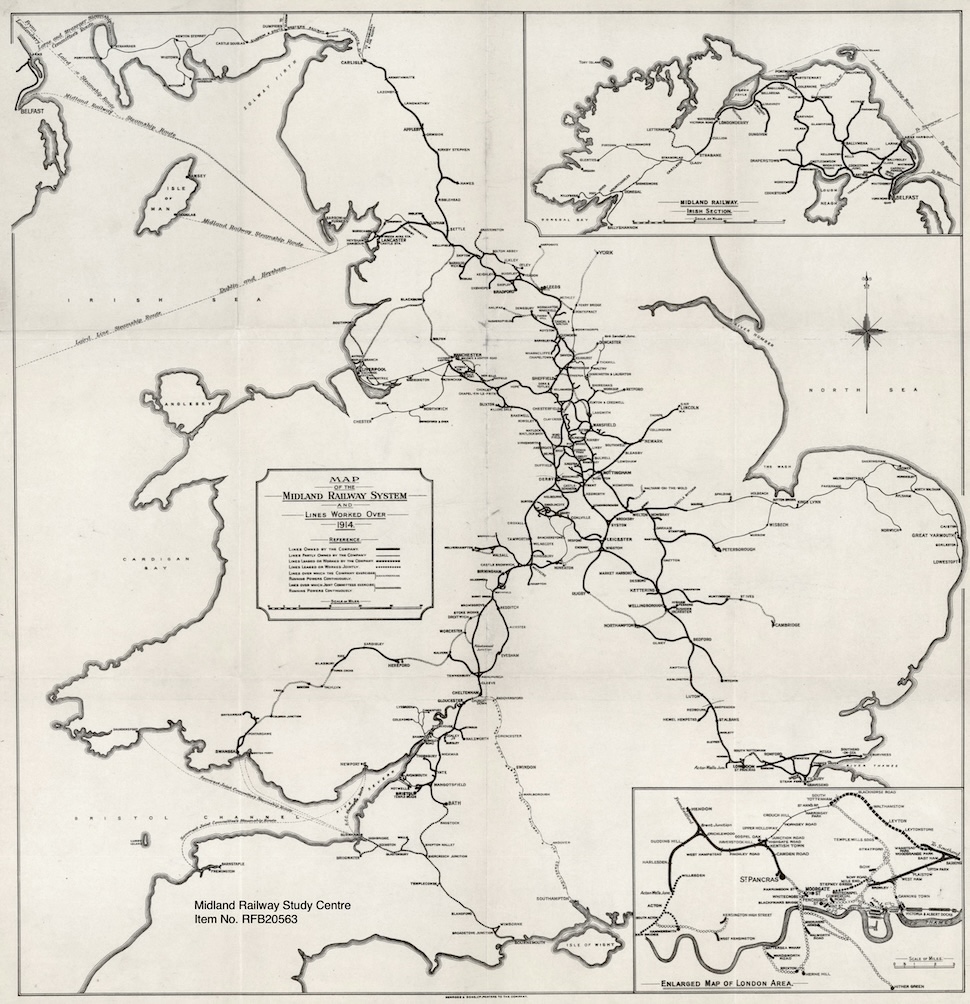 Extracted from a series of random notes by the late George Dow (Item No. RFB00998):
During a lengthy discussion among a cosmopolitan gathering in Paris shortly after World War I the question was posed what is most characteristic of the English people? Various suggestions were proffered.... 'Punch', a London policeman, a public schoolboy and finally, a Midland third-class dining car, which was accepted by all!
The Midland Railway was about much more than trains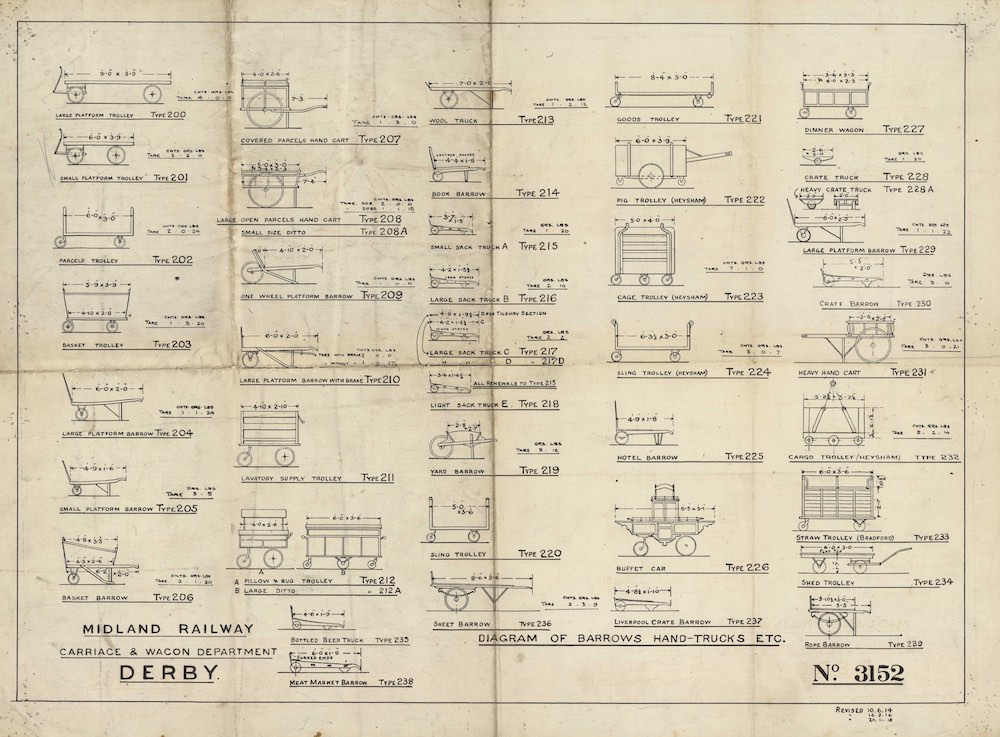 This drawing was prepared by the Midland Railway's Carriage & Wagon Department just before the First World War to illustrate the myriad types of hand-drawn barrows and trollies they were manufacturing. The uses to which these vehicles were put were many & varied, perfectly illustrating the wide variety of functions which a railway company undertook.
Clicking the above image will download a 4.2Mb scanned Jpeg of the drawing which we hope you will find fascinating. It is one of more than 1,200 items which can now be downloaded from our on-line catalogue. If you haven't looked at it lately, we hope you will find the catalogue worthwhile browsing and that you'll find plenty of interest.
Some things never change. Lest it be thought the Midland Railway was free from criticism, this extract is from "Original manuscript notes by R E Charlewood, being a contemporary review of the Midland Railway timetable of July 1905 with suggestions for possible improvements" (Item No. RFB01026) :
Saturday August 12th.
"Main line very unpunctual as number of up trains 40, 50 or 60 late at Bedford. West trains equally bad at Birmingham. Hopeless confusion prevailed. Many were delayed and there were a lot of returning Volunteer excursion trains from Salisbury Plain and M'head. Regular traffic and excursions were heavy but much of the delay was due to Bad Working."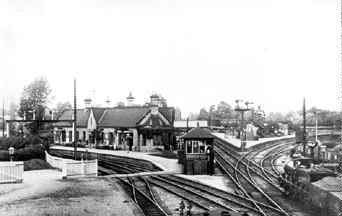 We are absolutely delighted to host the fruits of painstaking research conducted by Brian Harringman, which details the men and women who were employed by the Midland Railway at Ashchurch in Gloucestershire. Using a wide variety of both genealogical sources and railway documents, Brian has built up a comprehensive record, not only of the individuals concerns, but also of scope and nature of the work they were engaged in. Ashchurch was a significant location for the Midland Railway, not only as a junction, but as the site of one of the Company's most important Provender Stores. Even if you don't have a direct interest in the Ashchurch area, Brian's research provides an invaluable insight into working methods typical of rural railway stations in the late 19th and early-to-mid 20th centuries. Like all research, this project can never be declared "finished", but it has clearly long reached the stage that it is deserving of sharing.

Are you researching a Midland Railway related subject?
Are you looking for an outlet for your work? The Midland Railway Society's Journal is always on the lookout for new material and would be delighted to publish your work. You don't have to be a Midland Railway Society member (though we'd like it if you became one!)
Of course there is always that feeling that "it's not quite finished" or otherwise not ready for public show. That's a natural worry, and even if it is true, think of the benefits of publishing an excerpt of your work or showcasing a particular aspect of your research. The benefit of exposure to a wide audience of knowledgeable Midland Railway Society members can be very significant in terms of new information or material you receive by way of feedback. That said, it is important not to feel intimidated — MRS members are without fail a friendly bunch!
If you have anything which you would like us to consider for publication in the Journal, please contact the Study Centre Coordinator at the details at the bottom of the page.

Our News page has details of activities and stories from the recent past, including updates on the Silk Mill's transformation into the Derby Silk Mill Museum of Making.