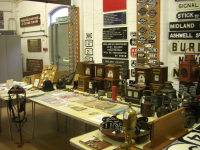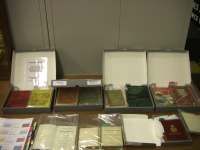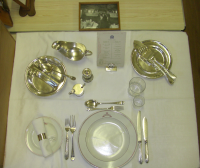 Two substantial collections of Midland Railway signalling material were donated to the Midland Railway Study Centre in 2013. These are the 'Dunbar Collection' and the 'Pat Larkam Collection'. Whilst sorting and cataloguing continues, an outline of these two collections can be viewed here.
Some other new acquisitions which are available to view in the Midland Railway Study Centre...
We have recently received two Midland Railway ledgers which have been donated to the Study Centre.
They are both from Sandiacre Station and are:
General goods inward Jan 1872 - Mar 1875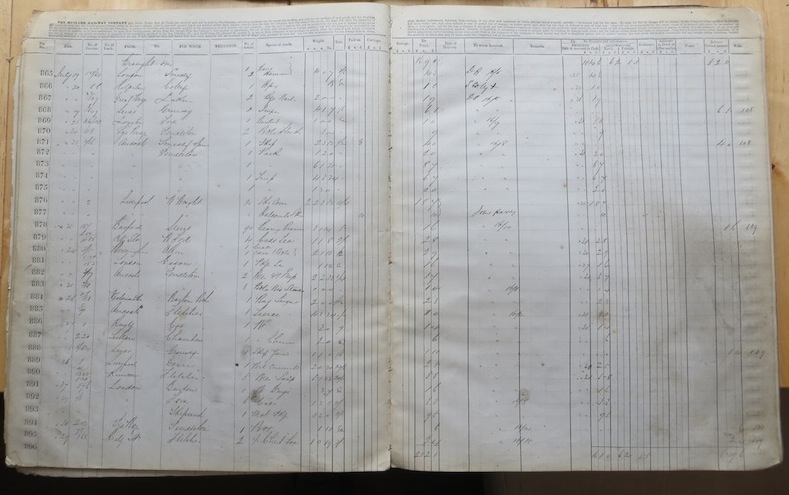 This lists the originating station, who has received the goods (often with the individual's signature) and a comprehensive list of what the goods are, with weights. Most importantly for the Company, carriage & cartage charges and receipts! Helpfully, tucked into one of the pages is a "G.F.5", a form which evidently mirrors the details in the ledger and forms a receipt for the consignee.
Mineral traffic inwards Aug 1863 - Aug 1874(The first page is Feb 1863 but it is loose and others have evidently been lost).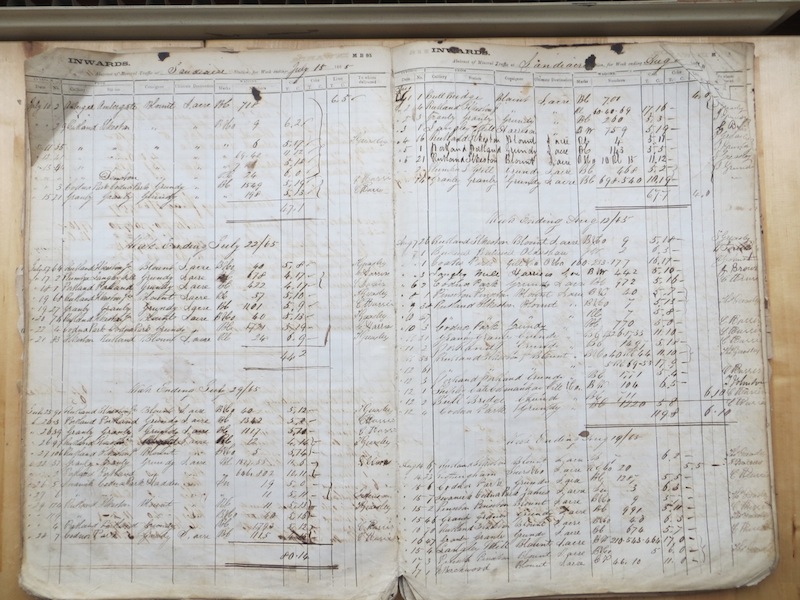 This lists originating colliery and station from which dispatched, along with the customer's name and details of quantity and charges. Almost all the entries are coal, with occasional entries in the coke or lime columns. Perhaps most interestingly (for a modeller?) the wagon 'marks' (i.e. private owner branding) and numbers are recorded. "BC" for Butterley Company, unsurprisingly for the district, seems most common.
They were rescued from the attic of Stapleford and Sandiacre station shortly before closure by the last Station Master, Mr. Harold ANSLOW. He has had them in his possession ever since.
The Midland Railway Society's library, which is available to all visitors to the Study Centre, has been significantly augmented with a bequest by the late Phil Chopping. Phil's extensive collection of books, many reflecting his particular interest in the Somerset and Dorset railway were left to the Society following his sad death last year. The Society are very grateful to his widow, Brenda, for her significant help in getting these books to the Study Centre.
77-11839 Drawing, Circa December 1874: Contract plan for Bridge No.73 at 0 miles 33 ch on the Walsall Branch. Water coloured plan, section and elevation per Glynn Waite.
77-11840 Plan December 1915 Copy of Two Chain Plan, Sheet 20 of Leeds & Bradford line, showing Bradford station, including Trafalgar Street Crossing Lever Cabin, Bradford Passenger Signal Box, Forster Square. (Low resolution scan available) - donated by Mike Short.
77-11841 Undated plan of Bradford showing approaches from Manningham Station Junction Signal Box, all sidings identified with local titles and capacities. (Low resolution scan available) - donated by Mike Short.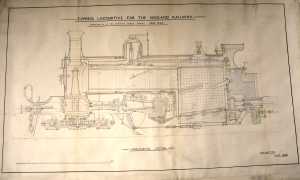 This drawing of a Johnson Single is a particularly good example. Click the image for a 824kb version .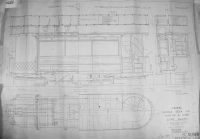 Another interesting drawing to surface is this 1919 outline of a Burton and Ashby Light Railway tramcar. 152kb.